What is Disability insurance?
Disability insurance is Paycheck insurance.
Your paycheck is your greatest asset. Disability insurance helps protect your paycheck.
Losing your paycheck due to accident or illness is a major cause of bankruptcy.

Why do I need it?
Disability causes nearly 50% of all mortgage foreclosures, only 2% are caused by death.

An illness or accident will keep 1 in 5 workers out of work for at least a year before the age of 65.

Unexpected illnesses and injuries cause 350,000 personal bankruptcies each year.
What will it cost?
Your premium is based on
Your age

The monthly disability benefit

The waiting period (e.g., 60, 90, or 180 days)

The benefit period (5 years or to age 67).
Call for preliminary estimate – 1-425-415-6163
---
---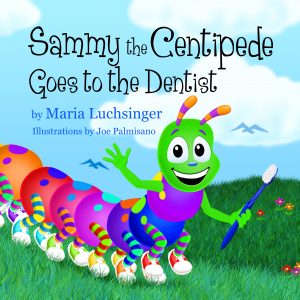 Sammy the Centipede Goes to the Dentist is a fun and educational guide to show children what it is like to visit the dentist and how to take care of their teeth.
"What a fantastic book.  Maria has created a wonderful, entertaining, and educational story for the new and young dental patient. The colorful pictures and fun story will certainly make it one of your child's favorites. Sammy will also help your child understand that going to the dentist is fun and exciting."
--Brent Robinson, DDS, Member of the Snohomish Dental Society, Washington State
Order at  http://marialuchsinger.com/sammy-the-centipede-books/ using CODE SKR7KZLY for $2.00 off the price of $14.99.   Bulk discounts are available for multiple copies.  A downloadable coloring page is also available on the web site.   Please contact Maria directly at Maria@marialuchsinger.com for more information.