About Us
We want to be your financial wellness team.
Heidi Peters, BA, RDH
Owner, President, Licensed Agent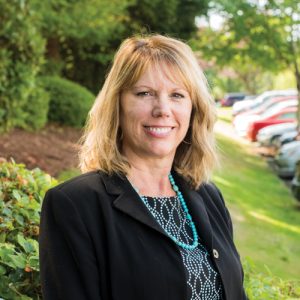 Heidi Peters, President of RDH Insurance Professionals, has a mantra of educating and encouraging holistic wellness. She was loud and proud (if you have met her, you know this to be true) in promoting physical wellness during her 37 years in dentistry and has taken this passion and message, into her financial services practice.
Heidi established RDH Insurance in 2004 with the sole purpose of working within her own profession, dental hygiene. Her mission had been to help hygienists find a quality insurance plan that protects their paychecks, in the event of a sickness or injury.
It was Heidi's own upbringing that connected her two careers. She was raised in rural Montana as a dry-land farmer's daughter. Money was scarce, healthcare was non-existent, and her goals were to have money in the bank and nice teeth. Growing up with 2, gray, front, teeth, was the motivation to find a way to college.
Unfortunately, Heidi suffered her own career-ending disability in 2018. A thumb injury caused her to leave the profession she loved. Her own disability, income, insurance policy has afforded her the opportunity to grow and expand her financial practice. Healthcare is still in Heidi's blood and working with those professionals that spend their days taking care of others, keeps her connected to her roots. Healthcare is a very demanding career and providers forget to take care of themselves and their families. Everyone can benefit from an advocate.
RDH Insurance Professionals focuses on establishing a financial foundation of reducing the risks that can destroy dreams (sickness/injuries/death/liabilities/and not having legal documents), creating steps to achieve dreams, and celebrating the accomplishment of realizing those dreams.
Heidi lives in the beautiful community of Snohomish, WA., with her husband, Neil. Heidi's 2 children live nearby with their families, allowing her to put on her other hats of Mom and Grammy.
Heidi and her team look forward to working with you. Let us know how best to connect with you.
Anna Onewein, BS, RDH
Licensed Agent
I'm finally marrying my love of dentistry and my practicality for the unexpected by joining Heidi Peters RDH and RDH Insurance Professions, Ltd. As a hygienist working five days a week in private practice for over a decade, I know how hard we work for our paychecks and how important it is to protect it. Just like we take care of our patients and help prevent oral diseases, we must also prevent future loss when life happens. Our biggest asset is our income and I love working with clients to help them protect both their present and future earnings. I look forward to having the opportunity to create a stable, safe path forward for my fellow hygienists and their loved ones.


Anna has been a client of Heidi's since 2013. Anna understood the importance of her paycheck as she was the breadwinner for her family as her husband was completing his pharmacy degree. Anna's family has also suffered a loss, with the passing of her brother, which solidified her belief in protecting what is important.